MRI Safe
MRI Safe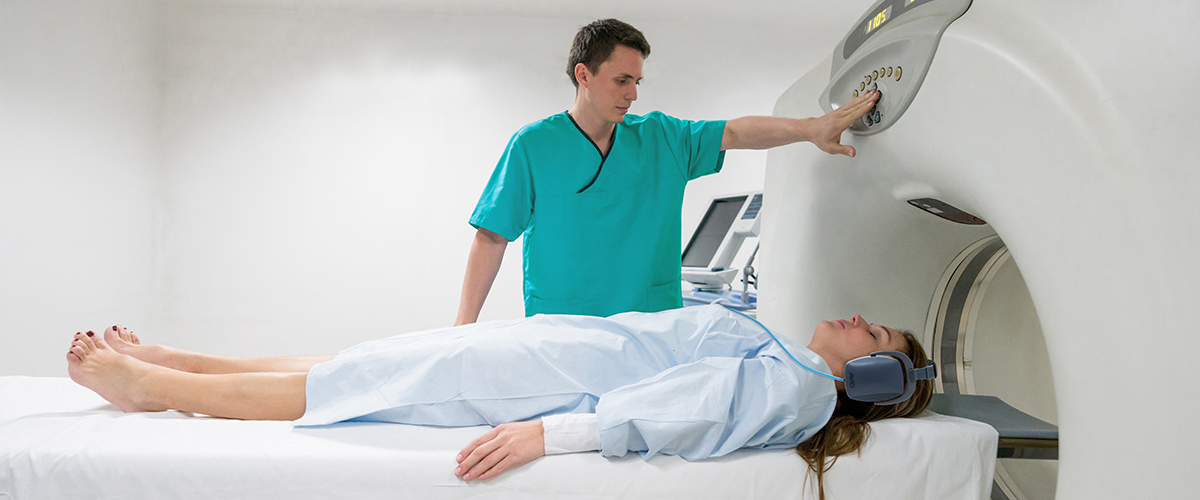 Increase Successful MRI Scans and Improve Patient Safety
AVID MRI Safe Headphones with Sound
+
Acoustic Tubing
Designed with patient safety, comfort and experience in mind. These headphones help to keep patients more relaxed, which leads to a higher percentage of successful MRI scans by reducing the amount of motion artifacts during testing.
Developed in partnership with technologists, AVID MRI headphones offer a best in class noise reduction rating, as well as superior Sound+ acoustic enhancing tubing for easy communication between patient and medical professional or during music playback.
AVID MRI headphones increase patient comfort and fit.
Best in class 30% better noise reduction than other models.
AVID MRI headphones help block out machine noise.
Features and Benefits
Adjustable headband fits a variety of sizes • Durable and easy to clean design • Dual layer comfort padding on ear cups & headband • Headphone fits comfortably in a variety of head coils • Able to be paired with AVID ear plugs to obtain 29dB NR rating • Compatible with leading MRI systems (system adapters available, i.e. Siemens)
Adjustable Tube Sleeves
Dual Layer Comfort Padding
GE System Connector with Contour Grip
Reinforced Ear Cup Connection
Sound+ Acoustic Enhancing Tubing
Compliance:
Yesterday was the first full day of using our new [MRI] headphones. Let me tell you, they are a HUGE HIT! Thank you for all of your help with this. Our patients are very thankful!
The sanitary headphone covers are nice and soft compared to traditional covers. A patient we scan every couple of months asked if we had new covers because [AVID's] product 'didn't cause irritation to her skin.'
M. Verworn, Lead CT/MRI Tech
MRI Safe Program
Cost effective solutions to improve the patient and technologist experience.
MRI Safe Headphone
2MRI-308B
Provides superior comfort, safety and best in class noise reduction. Equipped with Sound+ acoustic tubing.
MRI Safe Ear Muffs
2MFF-308B
Gives protection from surrounding noises resulting in improved patient safety and relaxation.

Siemens Adapter
5ADP-308
Easily add the Siemens MRI system adapter to AVID MRI Safe Headphone without sacrificing any sound transfer quality.
Repair Kit
7GEA-DP
Everything you need to repair Sound+ tubing. Includes: GE connector, two sleeves, two inline connectors and tube of glue.
Extension Kit
7ADP-MRI-308B
Everything you need to extend Sound+ tube length. Includes: 52 inch tubing, GE connector, two sleeves, two inline connectors and tube of glue.
Sanitary Earpad Covers
6EAR-SCVRH
Comfortable, lightweight non-woven material minimizes exposure to bacteria between uses. Each pair is individually packaged in paper sachet.
Eye Shades
Top: 3EYE-CTNTRY-BLK
Botttom: 3EYE-POLY1C-LCSTK
Enhance patient relaxation with comfortable, light blocking eye shades. Two styles: soft cotton/terry (top) and 100% polyester (bottom).
Silicone Ribbed Earplugs
Top: 3EAR-TRIBLU
Bottom: 3EAR-AVDBCD
Provide superior fit and noise reducing seal for a wide range of ear sizes. Each pair packaged in heat sealed polybag or corded in translucent case.