Earbud Recycling
Earbud Recycling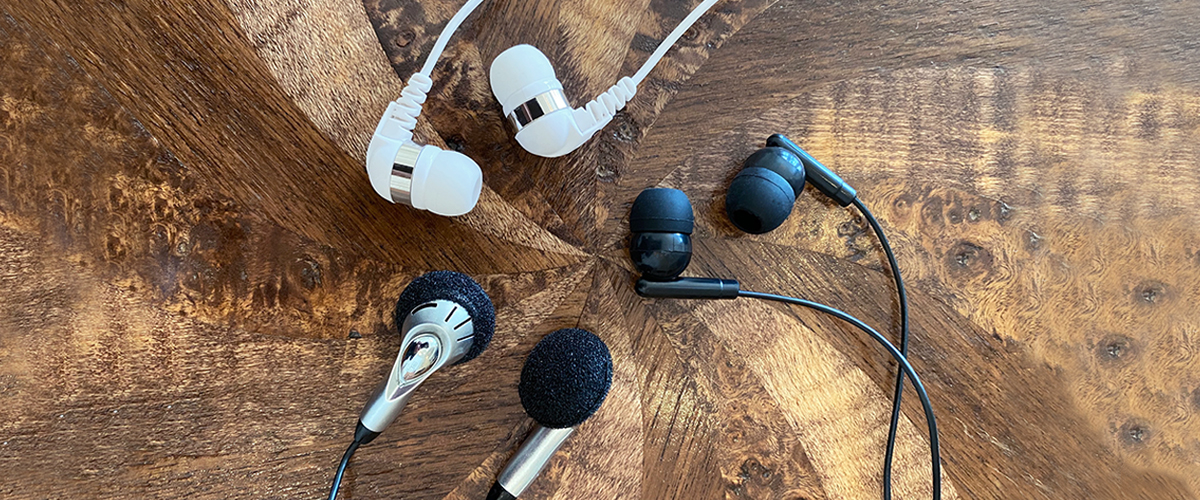 A Sustainable & Simple Solution for Earbuds
The benefits of recycling are apparent and yet, society is only recycling about 30% of all waste.** At AVID, we continue to focus on sustainable programs that make a positive impact on our environment.
HOW IT WORKS
Step 1 Order your AVID Recycle startup kit that includes:
• Tabletop/wall-mount all-in-one or dual earbud display and recycle units in white or wood grain
• 500 *RoHS-compliant earbuds in recyclable packaging
• Five prepaid shipping labels to send earbuds to recycling center
Step 2 Mount or place unit in an accessible place for your guests.
Step 3 Hang earbuds on convenient product hooks and the unit is ready.
Step 4 Once the receptacle is filled, ship earbuds directly to our recycling facility using the provided prepaid shipping labels.
Reminder Make sure to order replacement earbuds before stock has been diminished.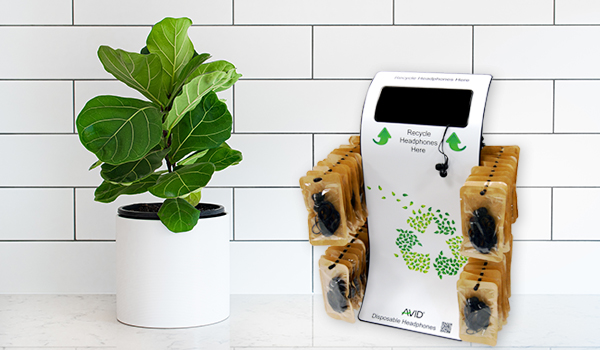 What happens after you ship your earbuds?
• Earbuds are sent to a third party e-recycler.
• The metal is extracted from the material and sold back into the metal manufacturing market to be remade into other copper containing products.
• Most common reuse are other earbuds or speaker components.