Education
The AVID Education team focuses on ever evolving edtech solutions and the positive outcomes an enriched learning experience can have on the minds of the future. We create innovative products and services that are the important link connecting people to technology.
AVID remains dedicated to supporting school districts across the world with distance learning initiatives. When communication is key, we provide durable and affordable audio solutions that help us stay connected.
In 2020, with the dedication and hard work of our channel partners, AVIDconnected more than four million students with headphones, headsets and earbuds in schools and homes across the globe. Learn more about how we got there and what people are saying about us.
Technology is essential in today's classroom, especially during testing season as the importance of listening and communication is vital to assess performance. Read on to learn how our AE-55 headsets performed at Grand Rapids Area Schools in a variety of situations.
Partnerships
AVID proudly partnered with Fingerprint and Encore Data Products to offer a free three-month subscription when purchasing an AVID audio product exclusively through Encore Data Products.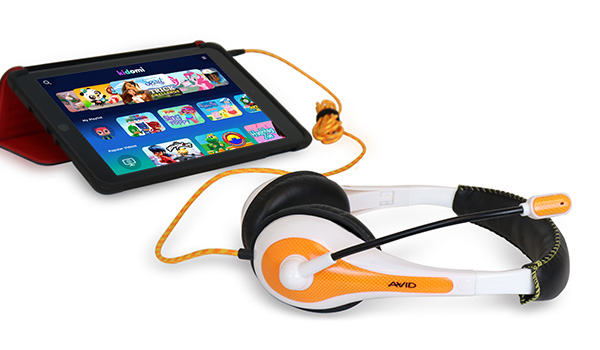 The lightweight 30 Series boasts impeccable sound quality while still being able to endure day to day wear and tear. The first-rate features and sleek design of the AE-35 and AE-36 will take your classroom to the next level.
While choosing headsets for testing season, look no further than the AVID 50 Series. Well-equipped and comfortable to boot, the AE-54 and AE-55 meet the strictest of testing requirements and are built to last.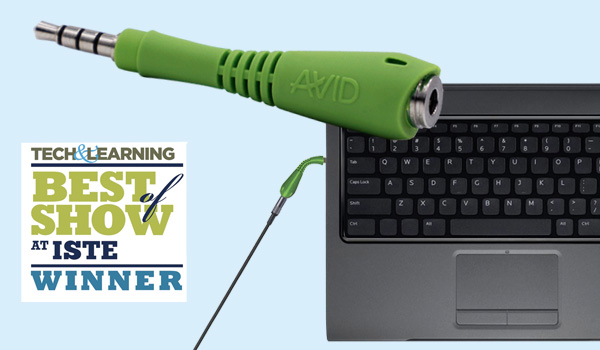 The Original Fishbone
Winner of the ISTE Best of Show, the Fishbone is an essential in the classroom.
This flexible 3.5mm in-line adapter lets a cable safely break away from the connection point when dropped or pulled. The Fishbone is an economical solution that helps to prevent costly pin breakage and protect devices and headphones.